Populore was founded on the idea that good stories are everywhere. They are fragile, though, and so easily lost, which is why we all ought to do what we can to save them. Look around this website for some of the ways a project can begin, and you may find a way to start thinking about yours. Whether the story is you own, or one you've been fortunate to find out about, we at Populore will relish the process of helping bring it into print.
Individuals
Stories full of big events, or the stuff of everyday life. Books recalling a complete life span, or a focused slice of that life. Authors telling their own stories, or someone else's. At Populore, we believe everyone has a book (or books!) in them. Read more.
---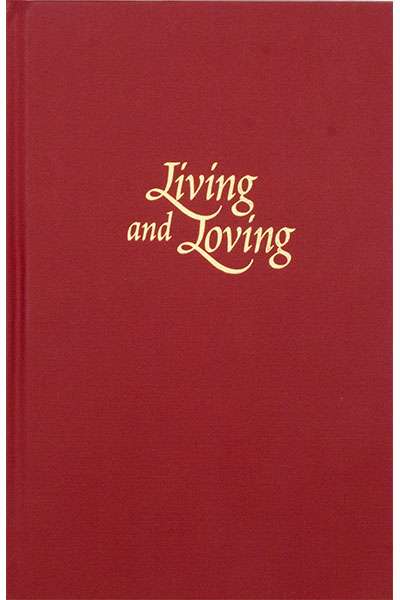 "A gift of a lifetime," this author called her book, a present to her adult children one Christmas. Love, hard work, family, laughter, and adventure shine through from start to finish is this life story.
(6″ x 9″, 106 pages)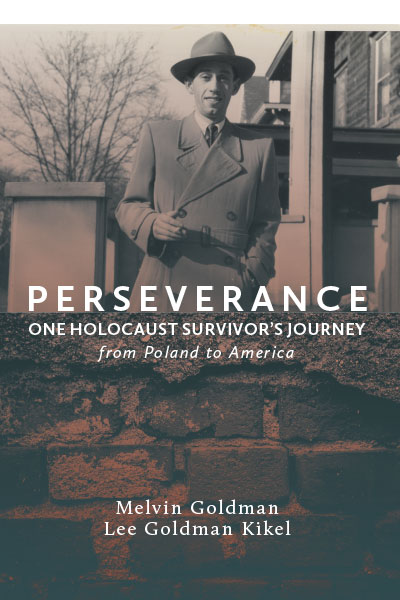 View premium edition
A daughter honors her father's wish, that his story live on "for the world's children." The edited transcriptions of Melvin's audiotaped memories provide the foundation of this heartbreaking but ultimately uplifting saga.
(7″ x 10″, 322 pages)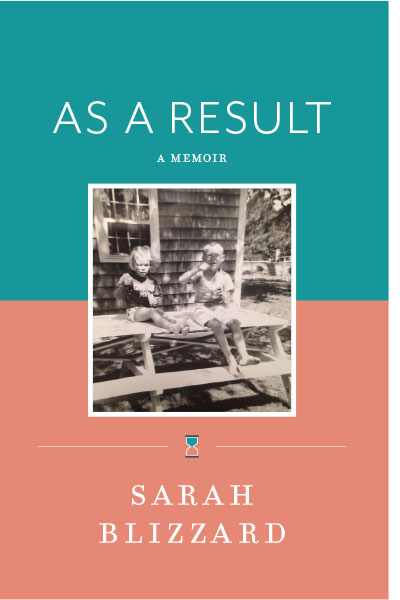 Grateful for her recovery and with a desire to help others, the author penned this starkly honest account of a childhood in a family under the lengthening shadow of alcoholism, and the lasting consequences.
(6″ x 9″, 192 pages)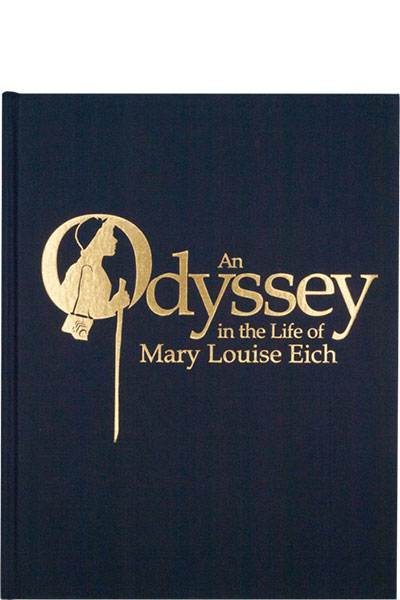 With this book, a son keeps alive a remarkable aspect of his mother's history: her stays in Nazi labor service camps for women in pre-war Germany on assignment for the Cincinnati Post.
(8.5″ x 11″, 94 pages)
Families
Remember the laughs shared, tears shed, and lessons learned with your brothers, sisters, parents, relations, neighbors, and all the characters of your life? Or the memories passed on to you from those who came before, or the ones you need to pass on to the younger generations? An organized and attractively presented collection of these memories might be the way to bind together the generations of a family. Read more.
---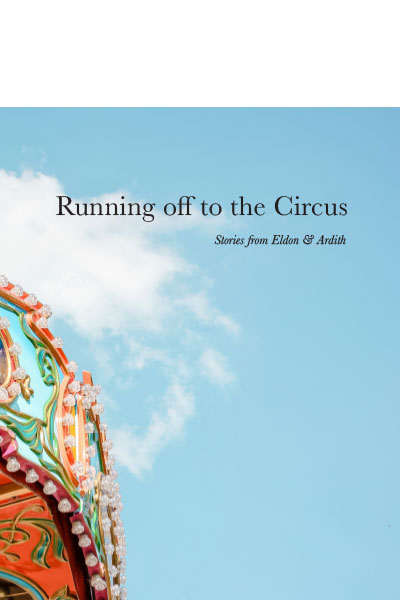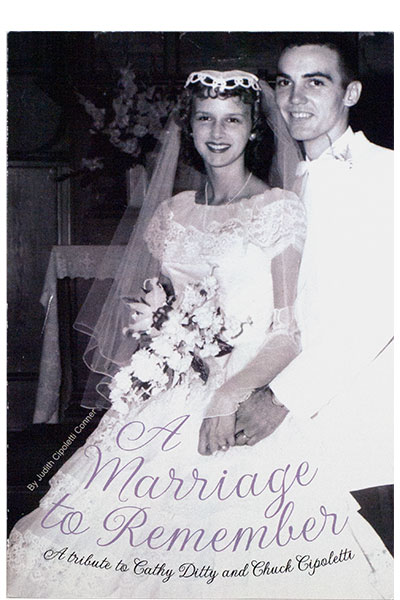 A couple's personal story and their former small-town way of life live on and enrich the lives of their children and grandchildren in this lovingly produced book.
(6″ x 9″, 128 pages)
A senior, with her brother's help, acts on her long-held intention to safeguard their family's history in print. Through narrative, photographs, maps, documents, and family trees, they create something meaningful that will live on.
(8.5″ x 11″, 256 pages)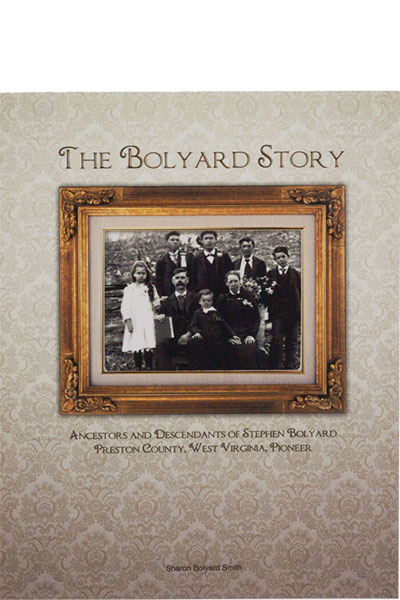 One family's struggles and triumphs—in France, then America—live on in this painstakingly researched and illustrated history, which especially highlights and celebrates more than two centuries of military service, toil, and sacrifice by family members.
(8.5″ x 11″, 188 pages)
Beyond
Individuals and families aren't the only ones with a tale to tell. As you will see from the examples below, Populore has also helped tell the stories of businesses, communities, and organizations. At milestones in the life of any kind of group—or after its time together is done—it's time to look back at the struggles and successes, the values, and the personalities that have guided the organization. The examples here give some idea of the various forms this kind of history can take. Read more.
---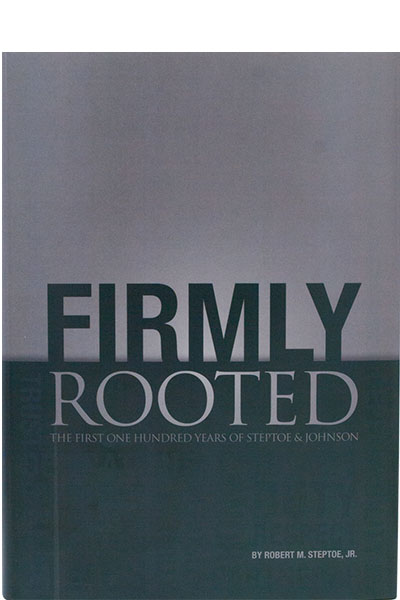 A hundred years ago, two WV attorneys formed a partnership that grew into a multi-state law firm. Authored by the firm's former managing partner and CEO, this history celebrates the centennial, and includes photographs, documents, and extensive material from interviews.
(7″ x 10″, 476 pages)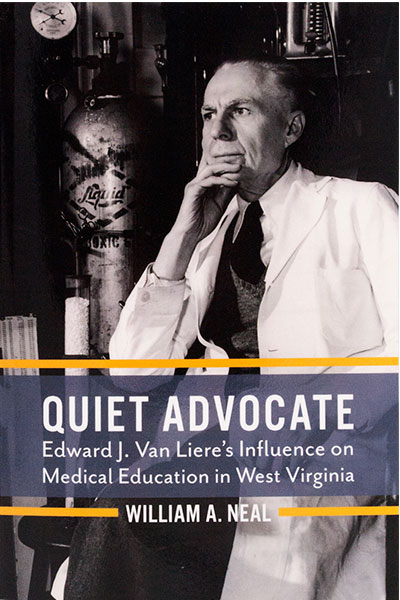 A physician and educator wrote this history of medical education in his home state, highlighting the character, leadership, and efforts of WVU Medical School's dean during twenty-five years of significant challenges, successes, and growth.
(6″ x 9″, 278 pages)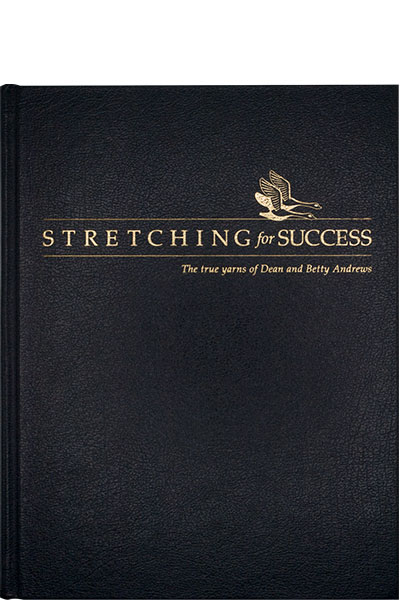 A textiles businessman and his wife told their story—of turning love, hard work, and a little luck into a strong international business and an even stronger family—to a writer who contracted with Populore to produce the book.
(6″ x 9″, 308 pages)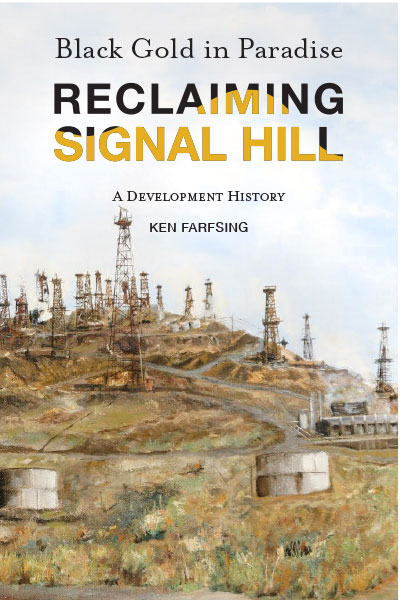 A city transformed itself from an industrial wasteland into a pleasant, thriving community. The long-time city manager felt the decades-long process deserved documenting—particularly, to show what can be accomplished through community effort. Includes oral history excerpts.
(6″ x 9″, 222 pages)
Compilations & Reprints
Sometimes a book begins with the discovery that someone from the past has left behind a treasured box of recipes, or the daily records of a farm, business, or other enterprise. Sometimes people are surprised to find out they are already authors, after realizing that their journal, diary, or blog contains some things worth holding on to. It could even be a book that was published in the past, and needs to be revived and reprinted for the people who will want it today. Read more.
---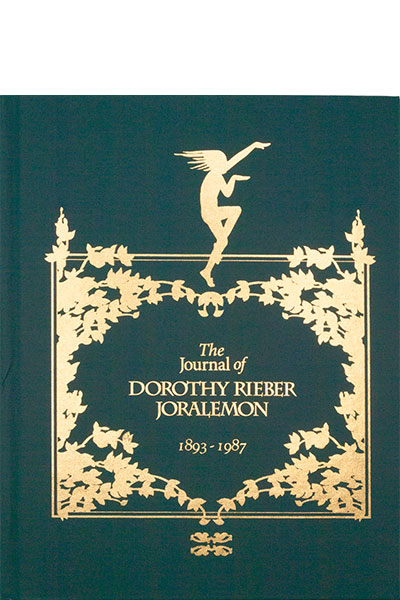 An insightful, quick-witted woman filled a journal with her thoughts, experiences, and artwork. Her daughter realized that reproducing and sharing it was the surest way to safeguard this priceless treasure. Cover art created from the author's work.
(8.5″ x 11″, 646 pages)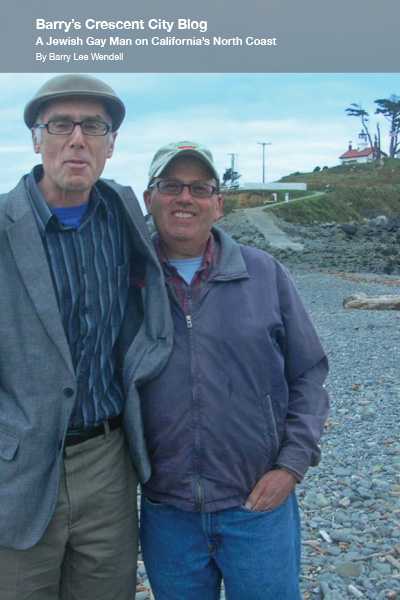 During an extraordinary period in his life, the author blogged about his new town and adventures for family, friends, and acquaintances. He realized that, compiled, the text and photographs would make for an entertaining read.
(6″ x 9″, 174 pages)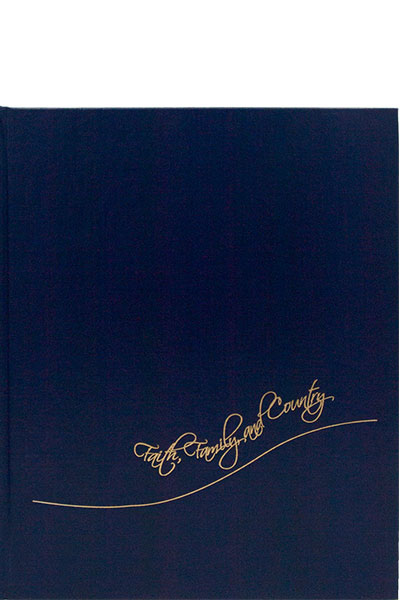 View premium edition
A father wanted a perfect gift for his son's promotion to US Navy captain, and this handcrafted book, filled with archival documents recalling and celebrating their shared interest in naval history, fit the bill brilliantly.
(10″ x 13″, 240 pages)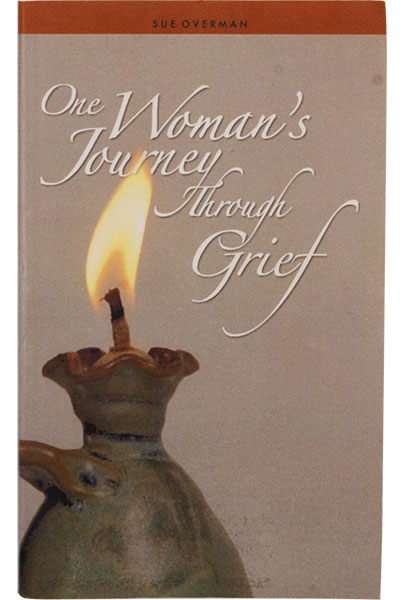 With her husband's unexpected death, the author found comfort and purpose in sharing her grief journey with their families, friends, and colleagues via email. Many recipients suggested a book. Now, gathered together, the messages may touch others.
(4.5″ x 7.5″, 200 pages)
Collections & Anthologies
Not every book tells a story from beginning to end. Some consist of snippets of life, or the collected experiences and thoughts of a group. In addition to the books featured here, Populore has had the opportunity to help with a stimulating variety of other projects. One book grew out of a man's wish to preserve the memories of his life—the experience of an Italian American boy growing up in an immigrant community, the family photographs and stories, and the wisdom of his later years. Read more.
---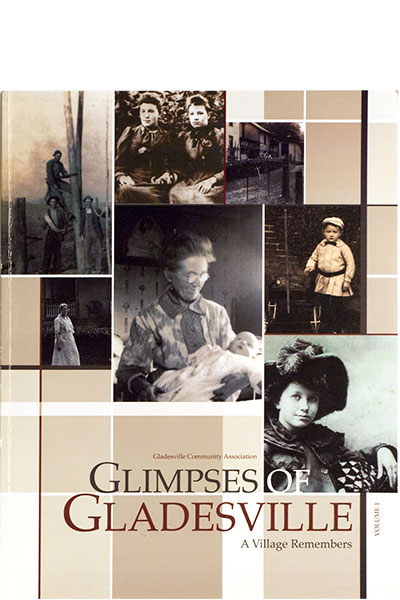 Led by one proud resident, the community association of a close-knit village combined newspaper clippings, historic photographs, family documents, and old-timers' memories to preserve their town's legacy in this grant-supported project.
(8.5″ x 11″, 160 pages)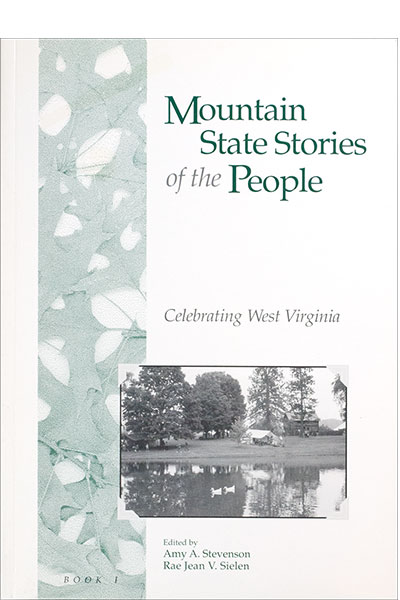 Knowing that "everybody has a story," Populore organized this project—part of the then governor's "Homecoming" initiative promoting reunions in West Virginia. More than two hundred responded to the invitation to share short, true stories and photographs.
(8.25″ x 11.75″, 186 pages)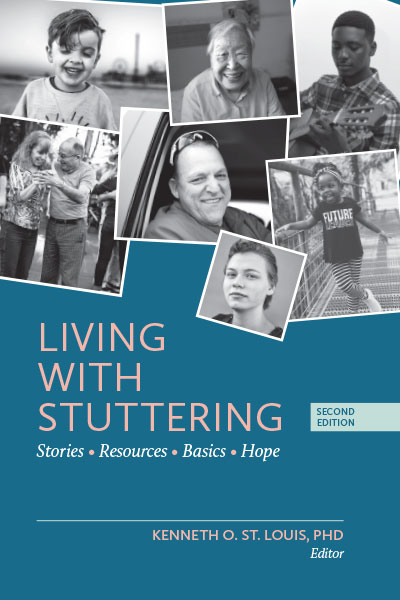 Knowing the power of shared experiences and being heard, the author—a clinician, researcher, and professor—collected twenty-nine first-person stories by stutterers and parents of children who stutter, presented with helpful supplementary materials and resources.
(6″ x 9″, 300 pages)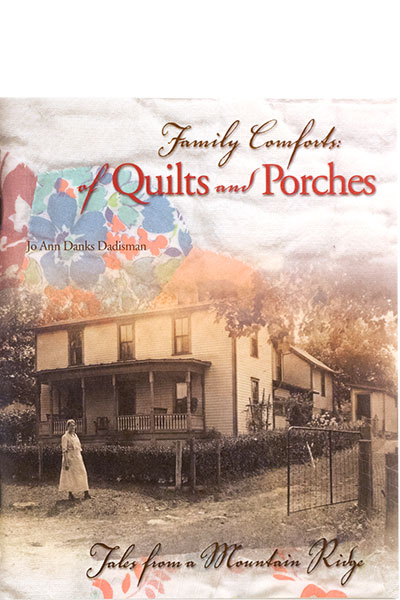 A slender volume of favorite family tales—from tragic to whimsical to eerie—was compiled when listeners urged a professional storyteller to put these bygone stories in writing for more folks to enjoy.
(7″ x 8.5″, 32 pages)
As Well As
It seems the idea for a book can come from almost anywhere. One lady gave each of her granddaughters a handmade quilt, along with a colorful booklet of quilt progress reports (photographs), patterns, worksheets, and memories. Another created a "legacy letter"—a record of life lessons learned, meaningful experiences, and enduring beliefs and values from a parent, grandparent, or other important person in one's life. You could give that priceless gift to those whose lives you have touched. Read more.
---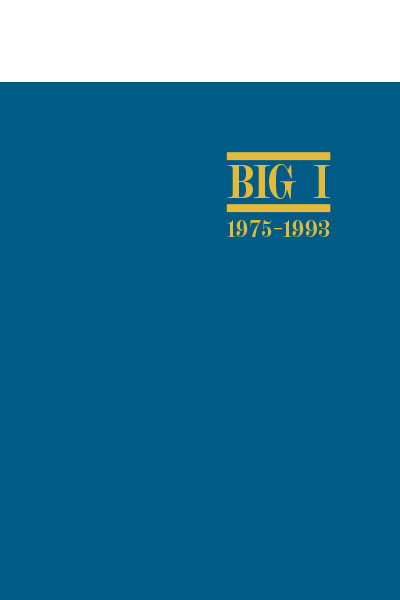 A family had their precious cabin guestbook replicated, with its decades of visitors' handwritten entries. Now these tales from fishermen, hunters, hikers, and others are in a book for this group of family and friends to share and enjoy.
(8.5″ x 11″, 152 pages)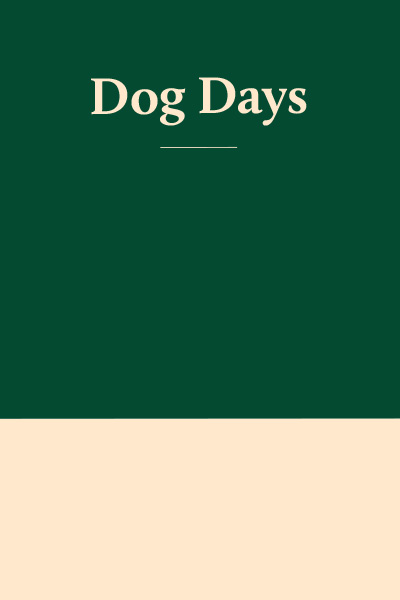 Two longtime friends shared an interest in poetry, and brought us a creative approach for giving each of their short poetry collections equal treatment—a book that works "front-to-back" then "back-to-front" once flipped over.
(5″ x 8″,  52 pages)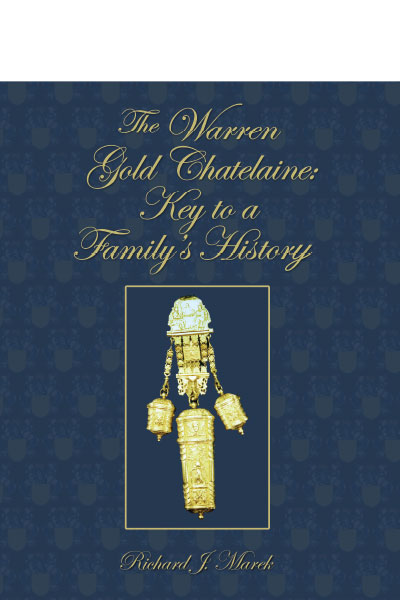 View premium edition
Taking possession of a precious mid-eighteenth-century family heirloom prompted a woman to explore and document its provenance. Her husband, the book's author, shares her discoveries for the generations to come.
(8.5″ x 11″, 144 pages)

Your help and guidance was so important in making Mother's book just what I wanted it to be—an important keepsake and enduring record for our family.