The decision to do a "split run" most often means ordering copies of both paperback and hardcover versions. Sometimes, it's two types of paperback or hardcover—for example, one standard and another deluxe or premium. E-book and audio editions are also a possibility.
For a history or membership directory of a church or other organization, a paperback edition might be best for distribution or sale to the members, while a hardcover version might be appropriate for the organization's archive and regional or national offices, the local library or civic leaders, or gifting to an individual as recognition for outstanding service. Paperbacks, with their lower cost, are appropriate for sales in stores, or for distribution to reviewers. The genealogy, photographs, and memories of a far-flung, multigenerational family may need to be available at a low cost to "everyone," while the family elders are favored with a special hardcover edition. Populore has even arranged production of artisan-crafted "premium" books, for recognition of a few special recipients.
For most books, a single format is all that's needed. If a split run turns out to be the best option, Populore is ready to discuss the possibilities and coordinate the process. It's one more dimension of our personal, author-centered way of doing business.
Occasionally, an author wants something above and beyond the usual look and feel of a book, something unique and personal. Often this premium book is part of a "split run" and has been produced in addition to a larger number of more basic, traditional-looking books. Populore's authors have settled on quite a variety of features, leading us to draw on the skills of specialized artisans. Many elements come together to make a book, so there are many ways to step outside the "normal" way of doing things. We at Populore enjoy introducing authors to the beauty of the bookmaker's art. Those who have chosen this pathway have been delighted with the results, whether the book's a special treat for themselves or a gift for a loved one. Get a closer look at some of the possibilities here.
A FEW OF OUR CLIENT PROJECTS …
To commemorate his son's advancement to US Navy captain, a retired US Air Force master sergeant asked Populore to help design and produce a few family copies of a lavishly crafted book celebrating the illustrious history of the USS Constitution. (Two less lavish, bindery copies were also ordered, including one for the US Naval Academy's Nimitz Library.)
A woman discovered a centuries-old precious family object. Her quest to learn its origin led to uncovering a trove of history, now preserved in an artisanal copy of the book, which takes its place alongside the object itself as a family treasure.
The daughter of a Holocaust survivor ordered two specially designed and crafted copies to hold and keep safe her father's story. These fine books also pay tribute to his memory as a successful jeweler who possessed a keen appreciation for fine craftsmanship.
After getting all the pieces of their family history assembled in book form, one client opted to add some premium touches to the entire press run, including embossed gold-printed highlights on the dust jacket and printed endpaper featuring commissioned custom marbling.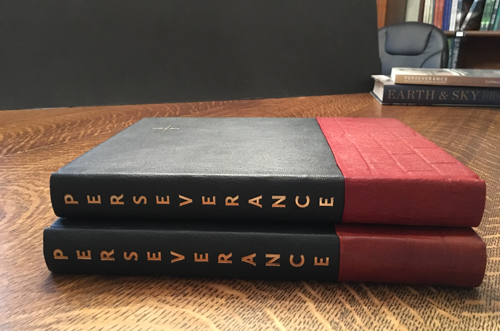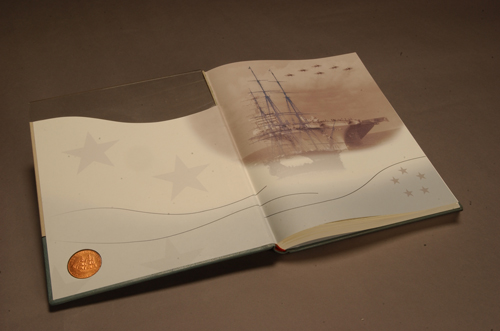 Working away in shops and studios, behind-the-scene artists ply their crafts like binding books in leather or other nonstandard materials, marbling endpapers, reproducing the feel of yesteryear's paper or the look of antiquated printing, stitching pieces of a book by hand, or using modern technology to invent new forms of book art. We at Populore are especially pleased when we have an opportunity to reach out to one of these magical artisans. Below are a few photographs from some of the eye-catching creations we have undertaken. A gracefully curved spine, deckled (ragged-edged) paper, inclusion of special objects, metallic or embossed titles and designs, made-to-order presentation boxes, and so many more details can say, "This book is special!"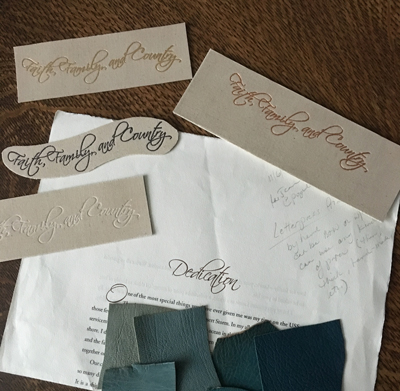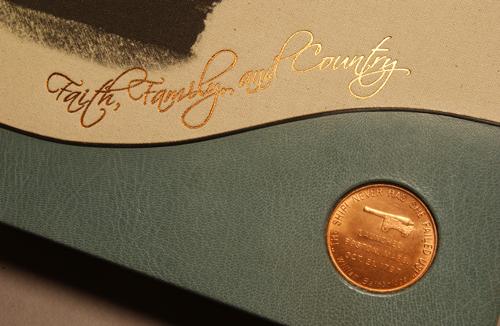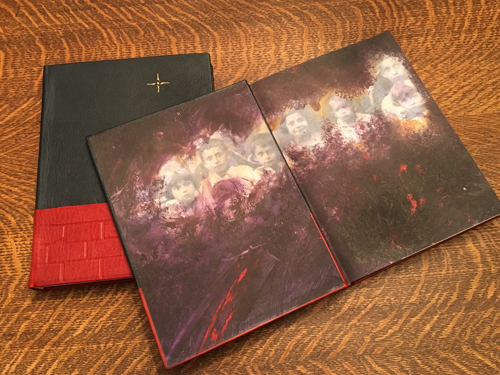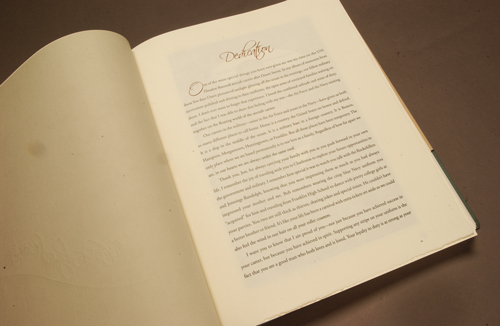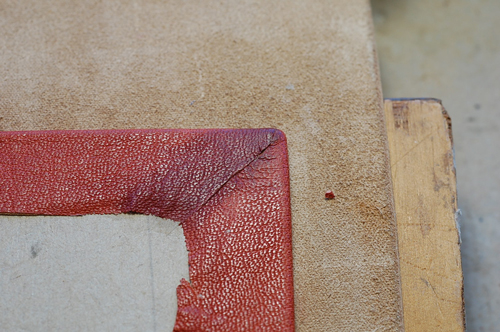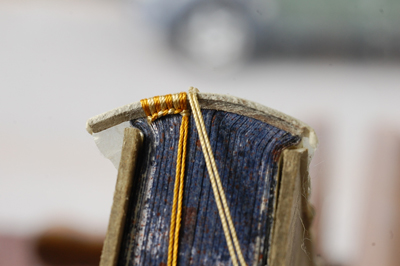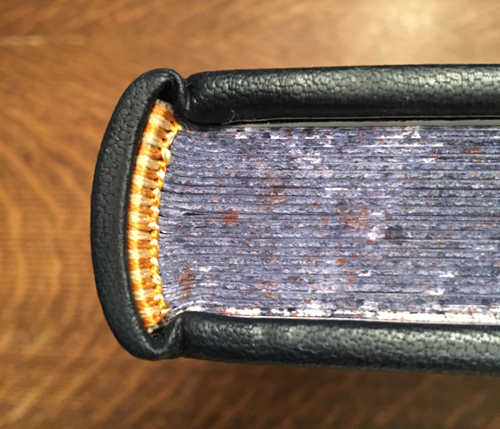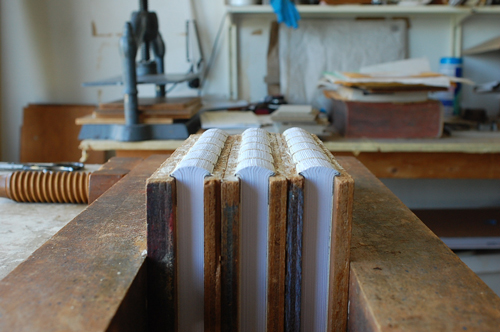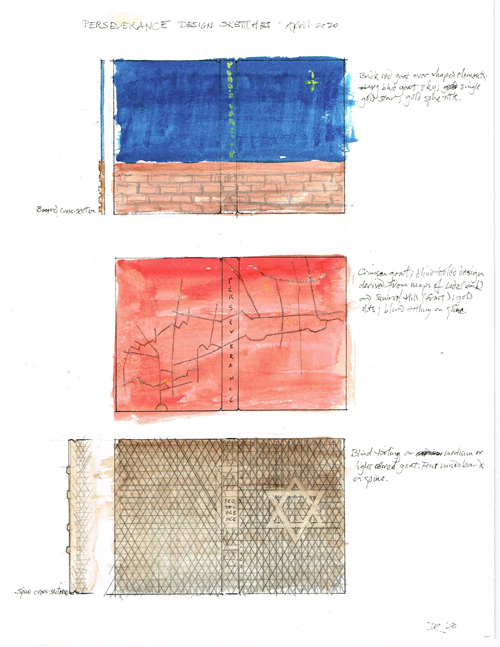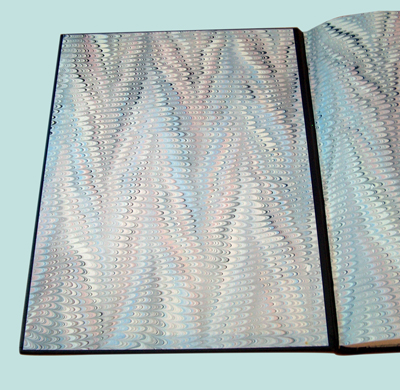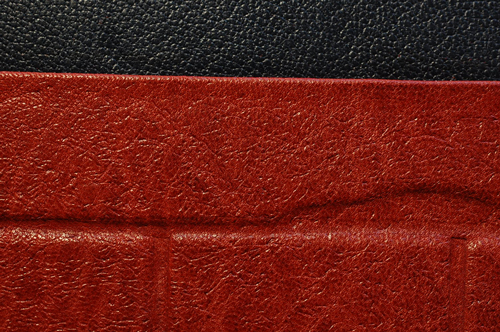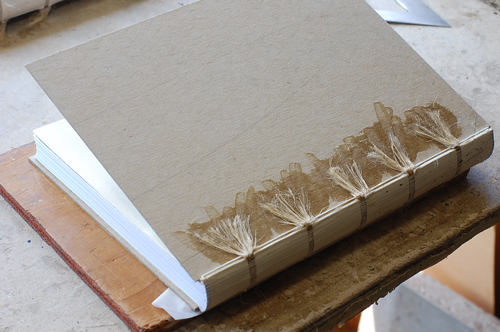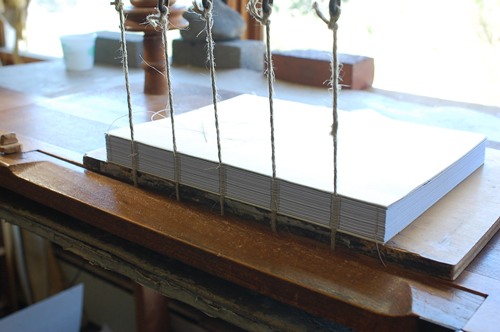 The idea of a "premium," handcrafted edition was all new to me. I had no idea how many details about the book could be made so beautiful. Truly exquisite.