1. Let's talk.
Come in or meet us electronically for a free initial meeting. Whether you're a neighbor who would be visiting our offices during the process, or a writer whom we would help just via phone and email, and perhaps Zoom, it all begins when you reach out. After a little back and forth, we'll schedule a meeting to continue the conversation. That's when we'll talk through some of the big stuff—is your book written and ready for fine-tuning and production, or do you have an idea and copious notes and don't know where to begin; how long the book will be; whether it's all words or has pictures, graphs, or such; who would potentially want to read it; and the general timeframe and cost for some of the different ways Populore might help in making the book happen. We will learn a lot about you and your book, and no doubt you will learn some things about self-publishing. Of course we hope you will choose Populore to guide you through the process, but either way, we will welcome the opportunity to hear your ideas, answer your questions, and tell you about what we do.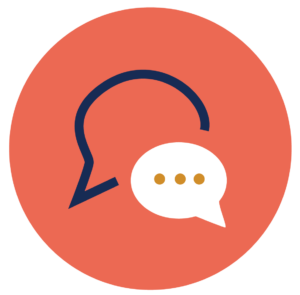 2. Writing/Editing.
You want your book to be just right, and so do we. If you are stuck or procrastinating on writing or organizing your material, Populore will have a skilled editor talk with you about some of the different ways you could get going again—restructure, adjust the scope, and so forth. Or, you could have us get going—once there's agreement on our assignment. Some of our clients are not writers at all. They're family or community historians, collectors, enthusiasts, or people who have just come across some material that really needs to be preserved and shared. Typically, this material is best presented with some new text. We are adept at understanding you and your vision, and, with your input, can write explanatory and other text the way you would like to write it yourself. And some books come to Populore complete and ready to go. For these we at least read carefully for typing or spelling mistakes and such, and we can do more if desired—double-check facts and figures, point out confusing passages, or show you another way you might write a sentence here or there. In working with your text, some changes are straightforward; others, not. If not, we suggest changes for your consideration and approval. When we're done, the manuscript will shine.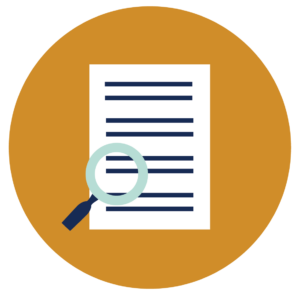 3. Design/Layout.
Now that the content of your book is finalized, it's time for us to put it together with a polished look and feel. Preliminary decisions, such as its height, width, and type of binding have been made earlier in the process. We know by now what the overall tone of the book is—educational, whimsical, conversational, thrilling—and that will govern many of the design details. At this point, assorted final options need to be settled. You may be shocked at how many variations of "plain white paper" exist, if you're interested in particulars. We will show you some different proposed approaches for the cover art. The typeface, the size of the print, the little spaces between the lines, the margins, the headers at the top of the pages, the writing on the back cover, the treatment of images. … Every detail will contribute to the image the book will project. Some authors consider this phase of the process fun after the very different work of writing the book. They work closely with us all along the way, and enjoy learning about the specialized art of book design. Other authors are happy to let Populore's team do the work, then just approve our decisions or ask for some changes.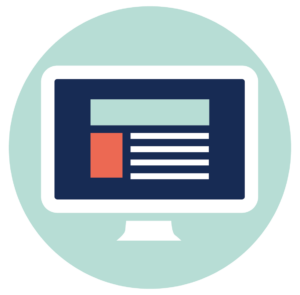 4. Print/E-Book.
Throughout the editorial and design/layout stages, we bring up key decisions related to production ("printing") that will ultimately need to be made. One of the most obvious choices is hardcover vs. paperback. Then there's the important decision on how the actual printing will be done. Simplified: A traditional book printer produces as many copies as you want, packs them in boxes, and ships them in bulk. An online printer/seller takes orders, produces books in just the quantity ordered, ships them, and handles billing and payment. We can also produce e-books to offer online, along with your print edition. Sometimes a "split run," is a client's best option, producing two editions of the book—e.g., hardcover and softcover and/or ordering a quantity from a traditional printer and having the book offered for sale online—for different audiences or different purposes. Whatever the decision, Populore has experience with various companies. We will decide which manufacturer best matches your needs and budget, communicate with them throughout the process, and painstakingly examine a "proof" copy before letting the presses roll. See our work for the variety of projects Populore has brought to life. While all this is happening, it's time for you to finalize your plans for announcing the book and getting copies out to your A-list folks.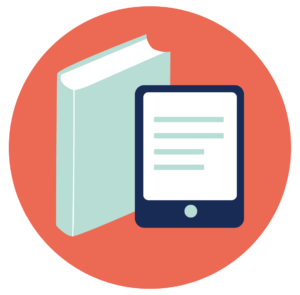 5. Celebrate!
When we hand over your books or they arrive at your door, it's time to smile. Look at the cover—especially your name. Fan through the pages. That book didn't exist before, and now it does, because you (and Populore) worked step by step through the process and made it happen. Feel your smile growing. You did it! Click to see what some Populore authors have done to celebrate.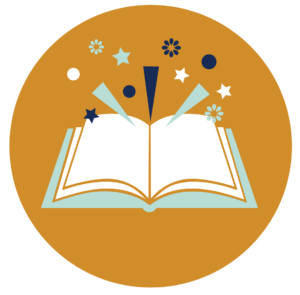 The decision to do a "split run" most often means ordering copies of both paperback and hardcover versions. Sometimes, it's two types of paperback or hardcover—for example, one standard and another deluxe or premium. E-book and audio editions are also a possibility.
For a history or membership directory of a church or other organization, a paperback edition might be best for distribution or sale to the members, while a hardcover version might be appropriate for the organization's archive and regional or national offices, the local library or civic leaders, or gifting to an individual as recognition for outstanding service. Paperbacks, with their lower cost, are appropriate for sales in stores, or for distribution to reviewers. The genealogy, photographs, and memories of a far-flung, multigenerational family may need to be available at a low cost to "everyone," while the family elders are favored with a special hardcover edition. Populore has even arranged production of artisan-crafted "premium" books, for recognition of a few special recipients.
For most books, a single format is all that's needed. If a split run turns out to be the best option, Populore is ready to discuss the possibilities and coordinate the process. It's one more dimension of our personal, author-centered way of doing business.

You have been kind and supportive, and have earned my respect for
your expertise and conscientiousness.